Maybe you like free financing. Maybe you just don't want your kids to see the packages. Either way you'll love this: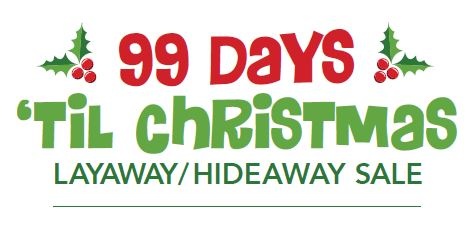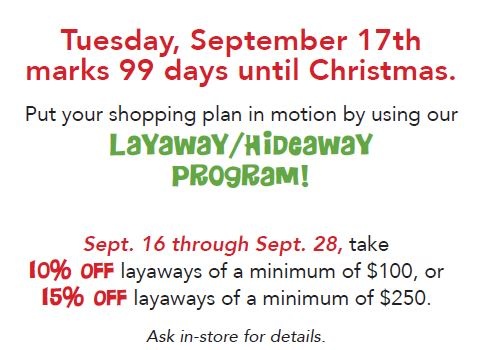 The Layaway is a way to choose your gifts now with a min 15% deposit, make payments twice each month and pick them up before Christmas. With the Hideaway, you'll pay it all at once when you make your selections but we'll keep it in storage so those little sneakers don't get to it early. Either way it's free. Canceling after we have them in storage (off the floor where others could buy them) is problematic so we reserve the right to charge a 15% restocking fee.
We can wrap these gifts for you too! Just give us a few days after paying them fully and we'll make you look like a rockstar.