Buy and of our 4 Gravitrax Starter sets and get 2 free Gravitrax accessory items free. That's an amazing deal on the best ball run system we know.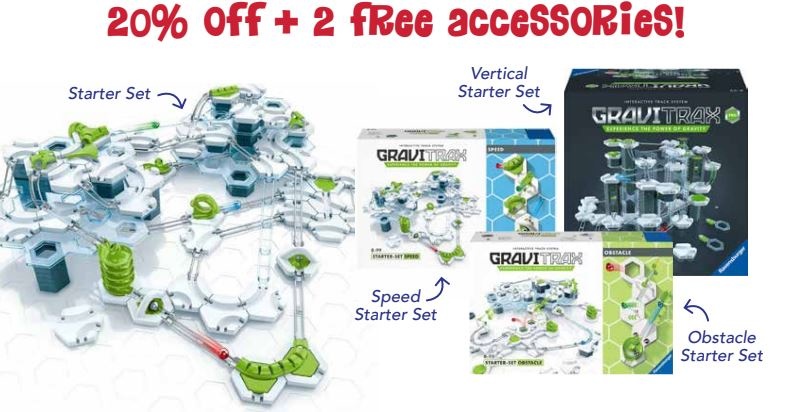 Here's how it works:
Buy any of these starter sets online or in the store. Our website can't process all of your purchase options, so we'll contact you as we pull your order to ask what accessories you'd like. You can plan ahead by choosing from any of the $12.99 accessories in this link. 
Questions? Call Jeff at 412.435.6511